Items for Sale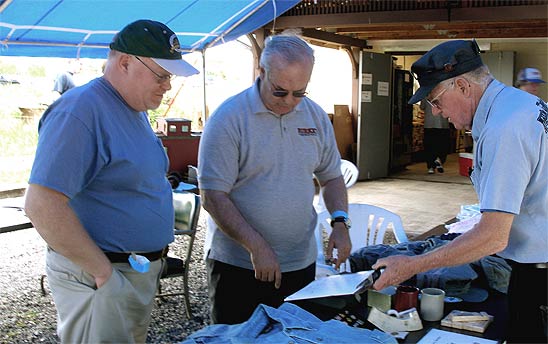 Although the Pennsylvania Live Steamers are not set up to sell over the Internet, we do have many items which may be of interest to others. Please contact the club secretary or use the address below if you have an interest in these items. PLS takes no responsibility for items available directly from members. We offer these as a service only for our fellow live steamers.
PLS Items
Club Print by Ted Xaras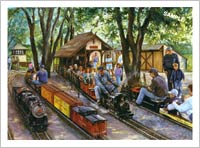 © 1996 PLS, Inc
"Steam on a Summer Sunday"
A print from oil original by
renowned local artist Ted Xaras
750 limited edition prints signed
and numbered by the artist.
16″ x 22″
Sale: $20.00 each, plus $5.00 S&H
(Pennsylvania sales tax included.)
---
Denim Shirt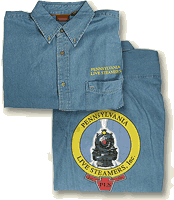 PLS Shirt
100% Cotton Denim Long-Sleeved
Shirt by Harriton
Front embroidered with
'PENNSYLVANIA LIVE STEAMERS',
rear with PLS logo imprint.
| | |
| --- | --- |
| Size | Price |
| L, XL | $35.00 |
| XXL | 36.00 |
(Pennsylvania does not charge sales tax on clothing.)
---
Ordering
Send Requests for PLS Items to:
Pennsylvania Live Steamers
P.O. Box 26202
Collegeville, PA 19426
---
Member Items
Steam Oil
---
Commercial Items
Skelonis Wheel Castings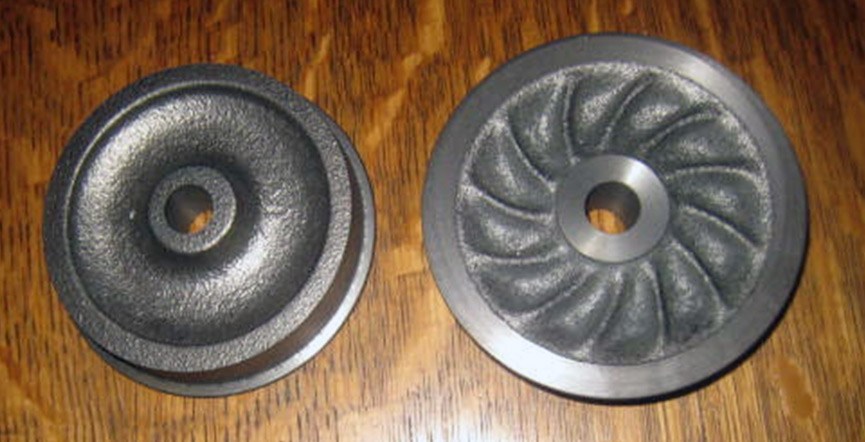 8½″ Cast Iron Wheels
8½″ scale machined cast iron train wheels, for your next 7.x project. These have a fluted back and are machined to IBLS wheel standards. Wheels have a 4" tire diameter with a ⅝″ center hole for a press fit. Asking price is $175.00 for all 8. Free delivery to Pa. Live Steamers run day on October 23rd 2016.
---
Odd Duck foundry Castings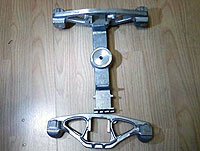 1/8 Scale Trucks
Can be either 7½″ or 7¼″ gauge, depending on how you machine the bolster. Finishing is left to the user.
---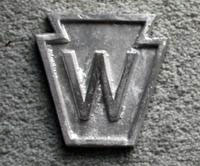 PRR and MKT Signs in 3″ Scale
May be ordered with a flat back or with a post mount cast onto them. Post mount is based on PRR post mounts and have a ⅝″ hole already cast in place. Unpainted, with flash removed. Minor sanding and painting needed to finish.
---
Contact Odd Duck Foundry –
Odd Duck Foundry (www.oddduckfoundry.com), Bangor, Maine, offers several castings useful to PLS members. Visit their Website for other items and pricing.